Admissions
Deadline: Friday, December 1, 2023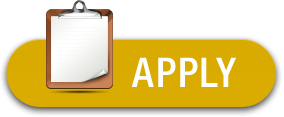 The Chemistry and Chemical Biology Graduate Program at UCSF provides a welcoming environment for a wide range of diversity in its student population, including students with disabilities. The CCB graduate program provides an excellent environment for learning modern chemical principles and techniques to study significant problems at the interface of chemistry and biology. We encourage students with strong backgrounds in chemistry, biology, and biochemistry to apply. Read more about our six research areas.
Admission is based on:
Academic excellence.
Letters of recommendation.
Research experience.
Personal interview.
Dates
The application for Fall 2024 opens on September 1, 2023.
The deadline to apply and provide all supporting materials is December 1, 2023, 11:59 p.m. Pacific time.
The Admissions Committee reviews all applications and extends invitations to interview. We will conduct interviews over zoom in January 29, 30 and 31, with admitted applicants invited for an in-person visit March 11-13, 2024. Offers of admission will be made in February 2024. If invited to interview, your basic travel expenses will be covered by the program. Should public health conditions change, the in-person visit is subject to cancellation.
Application requirements
Prospective students can apply to only one graduate program at UCSF, with the exception of the Joint Graduate Group in Bioengineering, whose application is administered through the University of California, Berkeley.
The minimum requirement for application is a bachelor's degree with a minimum grade point average (GPA) of 3.0, exceptions are possible at the program level and we encourage applications from individuals who feel they would be a good fit for our program.
Submit the following information through the UCSF Graduate Division application:
General and demographic information

3 letters of recommendation

A personal statement (or Statement of Purpose)

A research statement

Unofficial transcripts (instructions can be found on the application)
A non-refundable fee of $120 for U.S. citizens and permanent residents or $140 for international applicants is required to finalize your application.
We encourage students to seek application fee waivers based on financial need, participation in certain programs and universities, and other extenuating circumstances. More info: Fee Waivers.
Note that fee waivers must be requested and approved in advance of the application deadline. Although the normal turnaround is 2 business days, it is helpful to do it as soon as you are initiating your application (up to 3 months in advance of the deadline). Fee waivers are not seen by the CCB admissions committee and have no impact on your application.
See the UCSF Graduate Division site for information about fee waivers.
General GRE
We no longer require either the general or subject GRE.
International applicants
In addition to the information listed above, international applicants must submit TOEFL scores to institution code 4840. Exemptions to this requirement are available. Details: minimum scores and exemptions.
Once you have been granted admission to UCSF, any transcripts you submitted in support of your application from institutions outside of the U.S. must be evaluated by World Education Services (WES), an accredited third-party credential evaluation service.
It is the student's responsibility to provide UCSF with an official WES transcript evaluation report. Your program cannot do this for you.
Deadlines: We require the WES evaluation to be submitted to UCSF by the mid-point of the first term the student is enrolled.
Submitting your evaluation: Request that WES send your completed evaluation electronically directly to UCSF. Do not send physical copies of your WES evaluation through the mail.
Translations: International transcripts that are translated into English from another language may be used only to make preliminary admission decisions. WES does not translate documents and requires precise, word-for-word translations when your academic documents are not issued in English. Be sure to allow enough time for your institution to translate and provide your documents to WES in English.
Due to funding restrictions, we're limited in our ability to accept international students—admission is extremely competitive.
Student funding
All students admitted to the Chemistry and Chemical Biology Graduate Program are supported by funding that covers tuition and fees, as well as a stipend for living expenses.
UCSF commits this support for the entire period of a graduate student's PhD training, as long as they remain in good standing. Typically it takes five to six years to earn a PhD degree.
Of particular importance to students is the annual stipend they receive for living expenses, which is part of this total.
The graduate student stipend for 2023–2024 is $47,039.67.
UCSF gathers support for graduate student funding in the basic sciences from the following sources, with the majority coming from the National Institutes of Health (NIH) through faculty grants and training grants.
National Institute of General Medical Sciences (NIGMS) of the National Institutes of Health Research Training in Chemistry and Chemical Biology Training Grant
All matriculated students are encouraged to apply for pre-doctoral fellowships.
Sources of PhD student support
Faculty grants
Federal training grants (NIH)
UCSF Graduate Division funds
UCSF Discovery funds
Internal fellowships
External fellowships
Endowment gifts for program support and scholarship
UCSF School of Pharmacy/School of Medicine funds
Student Disability Services (SDS)
UCSF is committed to ensuring access to graduate education for all students. Early communication with the relevant administrators is critical to a successful partnership in arranging accommodations. SDS is the appropriate and confidential office for seeking accommodations, and will coordinate communications and procedures with you and the graduate faculty and programs. Please visit Information for Prospective Students and Graduate Division Accommodations Process for more information.
Student Success at UCSF
Success in graduate school requires care and attention to all aspects of your life: health and wellness, community, career development, personal and professional relationships, and security and safety. UCSF is committed to providing a full range of resources and services to help you succeed. Learn more about these resources by visiting our Student Success website.
Deadline: Friday, December 1, 2023